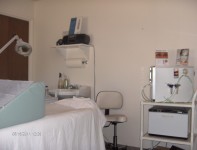 WELCOME!
SKIN...THE MOST IMPORTANT THING YOU WEAR!
We give a first and lasting impression the moment someone sees us. It happens in the seconds it takes for someone's eyes to look at you. These impressions can affect the outcome of a business meeting, a new relationship, a job interview, a friendship.
Radiant skin says you are healthy, vibrant, interesting and self-confident. Regardless of your age or gender, healthy speaks louder than words.
Make your first impression positively memorable!
Is acne a problem for you? Tucson Acne Clinic has a 95% proven success rate clearing acne. Are you still struggling with it because you haven't found the right professional to assist you who can recommend the right products and skin care routine at the right price? It is possible to treat your acne and have radiant skin! Your acne can become controllable through your consistent compliance with proper skin care and the right products.